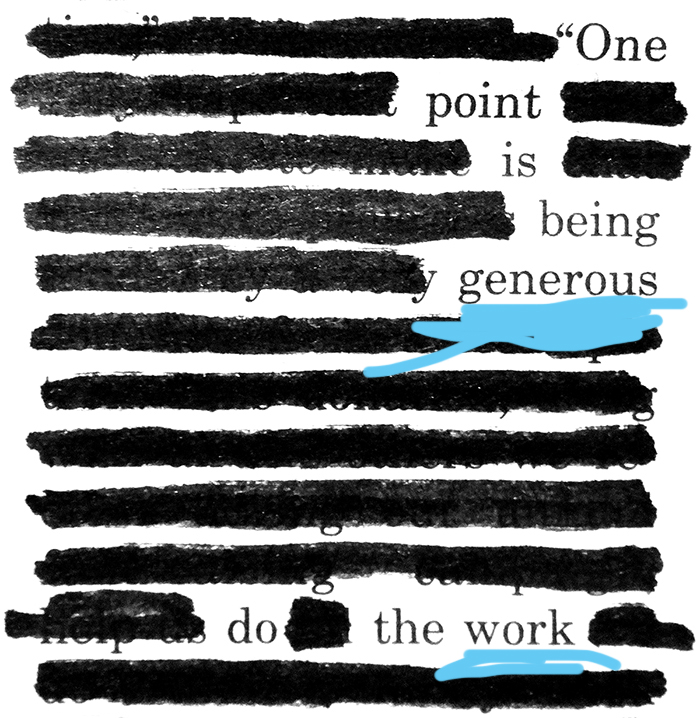 Never lose your capacity for astonishment.
—Milton Glaser
---

A designer and educator, Dave Richardson focuses on graphic design and interactive media, film, and mixed-media/type/collage experiments. Recent clients include: Kistner Supply, the Indiana University Foundation, Monroe Humane, Spokane Public Radio, and Sleeping Dogs Studio. Richardson's personal creative work centers on narratives/poems realized in motion space, and his films — often collaborations with new voices or established poets — have been curated into national and international film festivals.
Richardson's MFA in Graphic Design is from Indiana University-Bloomington, Indiana, and he has been actively engaged in the graphic design field for more than twenty-five years. Previously, he worked at Inari in Bloomington, Indiana, was a graphic designer at the Indiana University Foundation, and taught graphic design at Southern Utah University. An Associate Professor, he currently teaches interactive and motion design courses at Eastern Illinois University in Charleston, Illinois.
To discuss a potential graphic design project, or a possible artistic collaboration, or simply to say hello, send an email to dave(at)rockyhillstudio.com.
---
---